Maastricht, city of the
53rd Intersteno congress
Maastricht, the most European city of the Netherlands, is a compact and centrally located city on both sides of the river the Meuse (Dutch: Maas) in the southeast of the Netherlands.
The many lively squares, cheerful bars, restaurants, cafe terraces, all within walking distance, the gastronomic atmosphere and hospitality make Maastricht a delightful place to be.
The entire city centre is a conservation area with more than 1500 national heritage buildings that witness the rich history of Maastricht.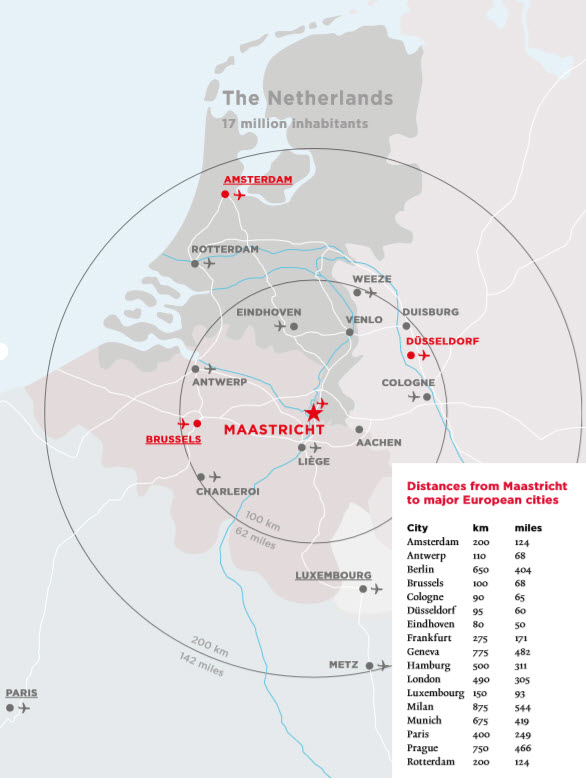 Several European capital cities are just a stone's throw away, such as Brussels (1 hour), Amsterdam (2 hours), Paris (3 hours), London (3 hours). There are eight international airports surrounding Maastricht, amongst them Amsterdam Schiphol, Brussels Zaventem, Dusseldorf Airport, Eindhoven Airport, Aachen-Maastricht airport, all well connected to the Maastricht city center by train or shuttle service.
Maastricht is definitely a stunning and charming city to fall in love with, an excellent city to organize the 53rd Intersteno congress.
Crowne Plaza Maastricht
Crowne Plaza Maastricht is our main congress venue where all congress activities will be centralized, except opening ceremony and farewell evening.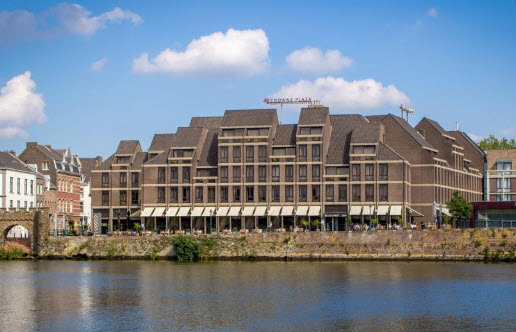 Crowne Plaza is excellently located at the border of the Meuse in the trendy district Wyck. Enjoy its idyllic view in the historic city center. The hotel is at walking distance from the central railway station.
Congress date
The congress will be scheduled from Saturday 6 to Thursday 11 August 2022. The weekend(s) before very likely the world famous Dutch violinist André Rieu will be performing with his waltz-playing Johann Strauss Orchestra in his native Maastricht. In that case, we strongly recommend fans to arrive some days before the congress and join this unique open air concert at the Vrijthof square. [www.andrerieu.com]
More information
More information on the congress will be gradually added to this website in the coming months. Registrations to the congress will open at 1st of January 2022.