Main congress venue - Crowne Plaza hotel

The Crowne Plaza hotel is our main congress venue. It is excellent situated at the border of the Maas, east side, in the cosy Wyck district. Explore the many shops, bars, restaurants in that district and cross the river to discover other parts of the stunning Maastricht.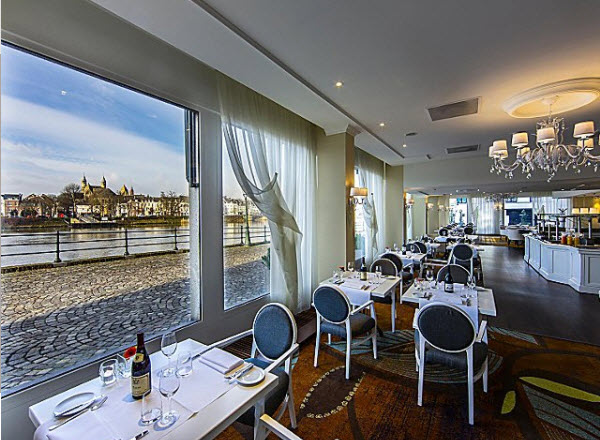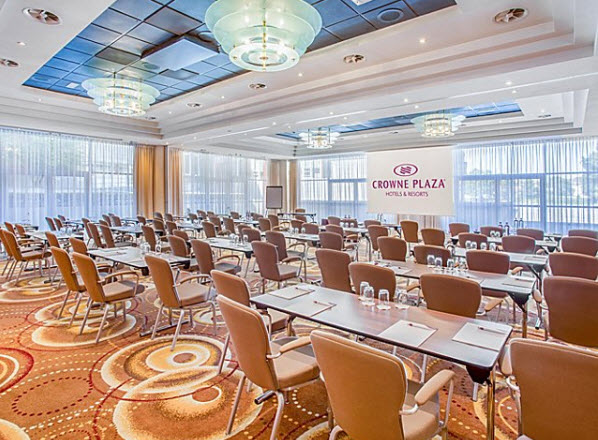 Left: Crowne Plaza's restaurant de Mangerie, dining with view on the Maas. Right: main competition hall Céramique (400 m²)
The Crowne Plaza hotel is the venue for:
all competitions and corrections
all conferences and meetings
the prize giving ceremony
How to reach the Crowne Plaza Hotel?
In 10 minutes you walk from the central railway station to the Crowne Plaza hotel.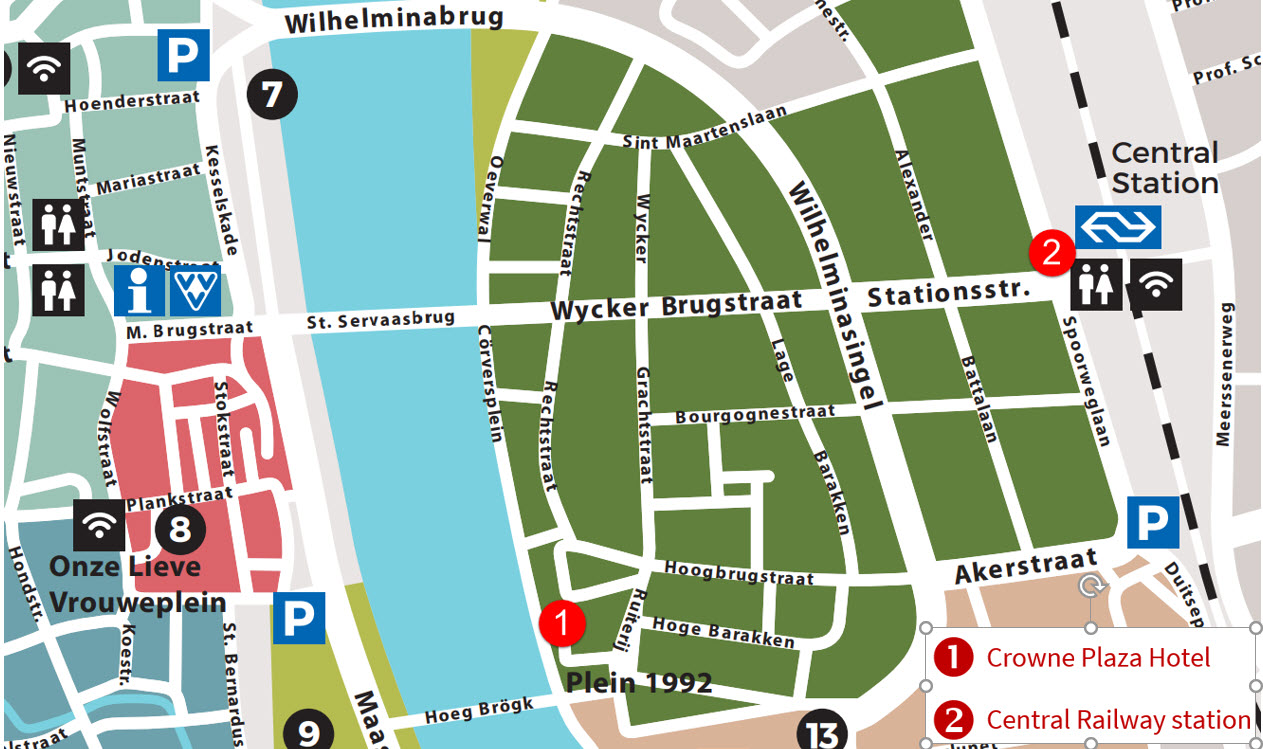 From Crowne Plaza hotel you can easily cross the Maas river by the historical Saint-Servaas bridge (13th century) or by the modern 'Hoge Brug' [Hoeg Brögk], next to the hotel.
Almost all highlights of Maastricht are at walking distance.
The Wyck district
Wyck is the trendy district between the main railway station and the Maas. It is situated at the east side of the Maas and has its own unique character. Historic buildings, cosy shops and cafés, fine food shops and plenty restaurants make it one of the most charming districts of Maastricht.

Discover more on the Wyck district at https://www.wyck.nl/en!