Maastricht Underground
Monday 8th August 2022 - 17.00-19.30 h - Tentative program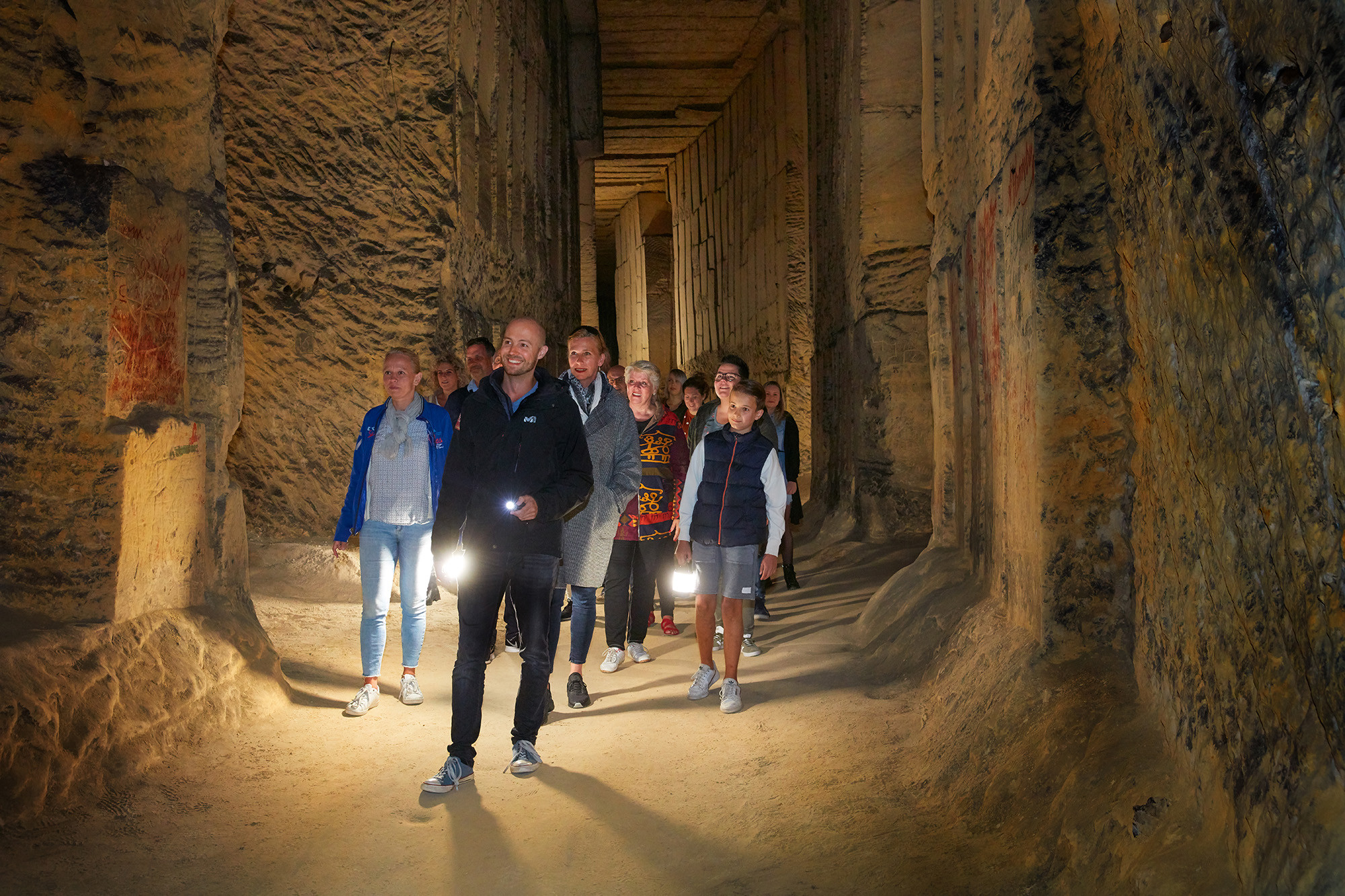 Underground, time stands still and the online world doesn't exist. We visit the most secret part of the city. The extensive underground tunnel system will amaze you while the stories and anecdotes told by our Official Maastricht Guides bring history back to life. In a whirl of stories, they take you back to times of foreign occupation, sieges, and people forced to hide underground.
The programme begins with a boat trip from Maastricht City upriver to the foot of the beautiful St. Pietersberg hill. The boat trip gives you an excellent overall view of Maastricht from the water. The trip takes you past the historic St. Servatius bridge, the new Céramique district, the Gouvernement building and after 20 minutes the boat arrives at the country house Buitengoed Slavante.
After a short walk up the steep hill, you will take a guided tour of the hill's caves. The entire system is made by men and consists of marlstone. You can find numerous interesting inscriptions and drawings, some of which are very old.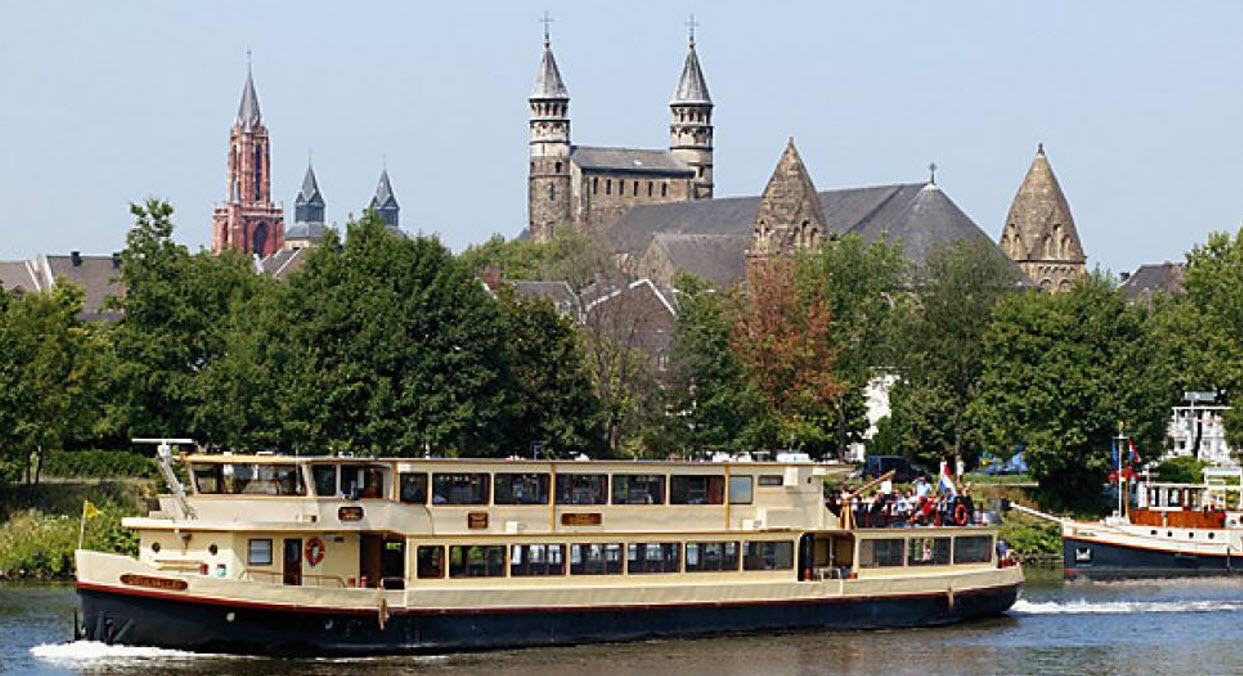 After the tour the boat brings you back to the city center.
Included services
Participation fee

Transport by boat from/to city center.
Guided visit in the Zonneberg caves.
Drink and local pastry (vlaai) during the boat trip towards the caves

Highly recommended: a vest, sweater or jacket and robust footwear are advised. The temperature in the underground corridors is a constant 10 degrees Celsius.

Attention: This programm is not suitable for people with walking disabilities, the walk from the pier to the caves is quite steep.

Minimum participation: 40 people.

€ 29,00